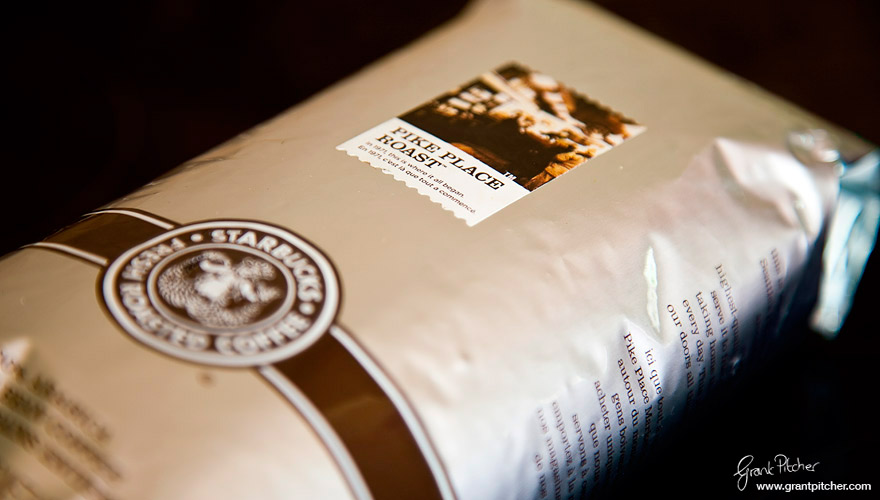 Pike Place Market in Seattle is where it all began … where Starbucks changed the way that coffee lovers experience coffee. 1971 was the year. It was late in the year 2010 – the time that I was presented with a bag of these quality roasted coffee beans to pull my own special brew in the ol' café retro machine and enjoy to my heart's content.
But hey, I'm not one to enjoy this alone. It's always best when shared with your lady, family or some great friends who have an equal love for the humble coffee bean as I do! This is how it all panned out for me as I take utmost care in making sure that I get the best possible flavour out of each cup I brew in my simple home cafe machine.
The beans are placed in my trusty ol' Russell Hobbs coffee grinder to create a fine powder with that heavenly aroma.
Must not forget to fire up the little red guy. Gotta get that temp right and pressure right. It's best when the temperature on this machine gets to 100ºC and then conditions are perfect. Once the red light goes off we're good to go.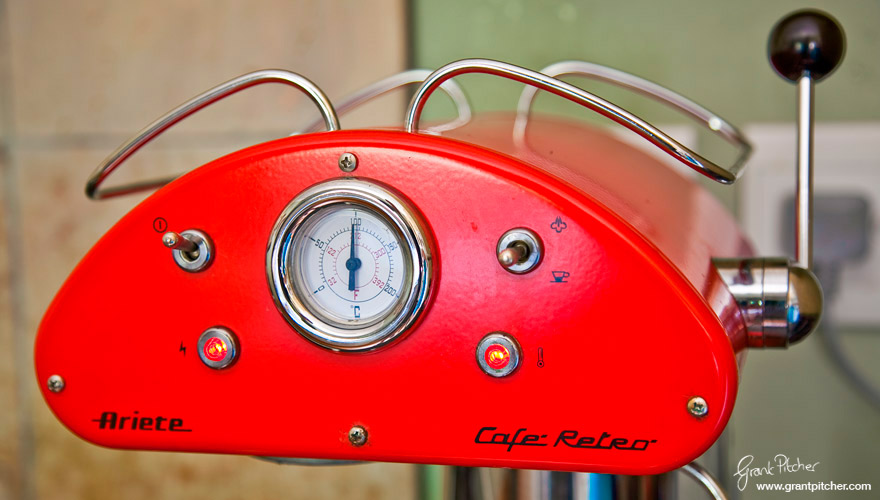 I take the ground coffee and place it into the portafilter. Then it's time to tamp the coffee. A great lover of coffee and perfectionist in his trade, Clint Wolter who runs the Station Cafe at Glenridge Church, (check it out it's well worth it), told me it's a 5kg pressure for the first tamp and then to knock and proceed with another tamp at 20kg pressure with a quick polish to complete the process. I'm not sure if I've got the pressure right but it's good to know the theory! Right, to continue I shall place the portafilter into the machine ready to flip that switch.
Pulling a shot: the act of making a shot of espresso – it's best when there's a good crema on the top of the coffee. Then I froth some milk with the steam wand attached to the side of the machine being careful not to overheat the milk and then pour my best effort cappuccino – I still haven't mastered the art of the rosetta but it'll come with practise.
This my friends is a Starbucks Pike Place Cappuccino …. Retro Style! Even the cups here are fully retro.