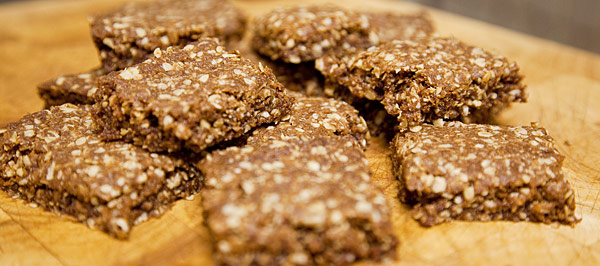 I had grown up my through my younger years and even until recently with my Nana making the most incredible crunchies – slightly salty too and quite soft as crunchies go but to me they were the business. To this day I still so enjoy it when she arrives at our house with a dish full of crunchies and, due to my wife not being a huge fan, I get the whole lot to myself!
Well from someone who's a huge lover of crunchies, I've now found the perfect alternate. It's almost crunchies in a box but you have to do a little work but in 45 minutes you'll a batch of the some pretty amazing crunchies and depending on how big you cut them you could get around 36 or so from a batch. Not for me as mine are far from bite-sized!
Ingredients

A box of Ina Paarman's Honey Crunchie Mix
125g Real Butter (don't skimp and try using margarine – marg just doesn't work she may work for Homer but not for crunchies!)
30ml of fresh full cream milk (don't you dare reach for the long life milk in the pantry!)
That's it, honestly. It's really is that easy, that's why I said 45 minutes and 35 of that is cooking time)
Give it a Whirl!
Get that oven ready as the mixing of the ingredients is not going to take long. Set your oven to 140ºC.
Take the 125g of butter with the milk and melt it in a large bowl in the microwave. Add the dry ingredients and mix it all together until the butter/milk mix perfectly coats all the oats and coconut. Then take a baking tray, grease it with some Spray & Cook, then empty the entire mixture into it. Flatten that mixture completely with your hands to give it the 'plastered down' look. Place in the oven for 30 – 40 minutes. The longer you leave them in the oven the more crispy your crunchies will become.
When you take them out cut them into 4cm squares right away and then leave them to cool. Once cooled take them out and leave them on some grease proof paper and then enjoy with a great cup of coffee brewed to perfection in your Bodum or drip filter machine. I recommend organic beans freshly ground.